Doctors in Norway routinely use IT and digital solutions for their daily activities such as entering patient notes, sending e-referrals to other providers, sending e-orders to labs, and so on (source: Accenture, 2015).
However, according to the Head of Accenture's Norway health business, "Despite the rapid uptake of electronic medical records, the industry is facing the reality that digital records alone are not sufficient to driving better, more-efficient care in the long-term" (source: Accenture, 2015).
As such, there's clear understanding within Norway's medical circles that adoption of new technology as well as innovative patient care processes is critical for healthcare market to make a remarkable progress when it comes to adoption of electronic medical records (EMR), patient decision aid tools and telemedicine solutions, and benefit both patients and physicians.
What Norwegian doctors find most important when it comes to eHealthcare adoption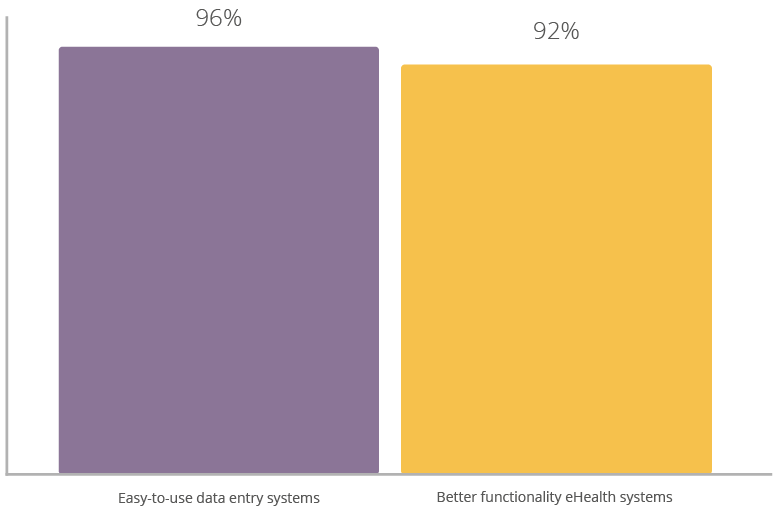 " I believe patients will increasingly insist that they're the owners of their own treatment, issues, health data and, in particular, any decisions concerning their health. Patients are the main untapped resources in healthcare and we should see an increasing number of applications popping out to help them take better control of their own health "

Eiring Øystein
Innlandet Health Trust
eHealth Adoption Outcomes in Norway As Of 2015
As Norwegian healthcare industry adapts to a new generation of patients that take proactive role in their healthcare and need to have real-time data at their fingertips, are you ready to build high quality efficient solutions to involve patients in shared decision making, record keeping process and help them better understand own conditions, improve motivation and differentiate clinical care provided by physicians?
There're two key obstacles to successful adoption of eHealthcare technology in Norway today: high cost of software development resources and services and the lack of skilled IT talent (source:
Norwegian-Ukrainian ICT & Investments Conference 2015
). With this in mind, Intersog has created a
cost effective value proposition for Norwegian healthcare organizations and software companies specialized in MedTech
.
eHealth solutions we deliver have the same quality level as if they were built in Norway, so when you establish your
eHealth software development team in Ukraine
, you
save costs without compromising with product quality!
Top eHealth adoption challenges in Norway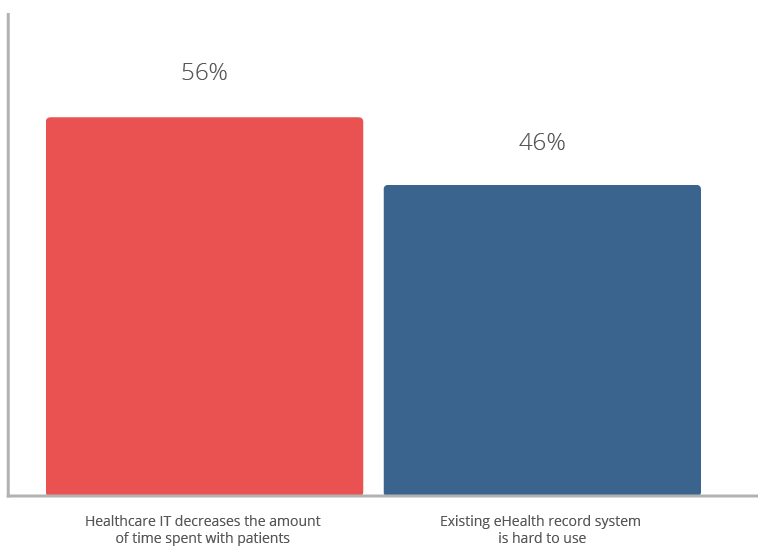 The 5 IT capabilities that Norwegian doctors use the most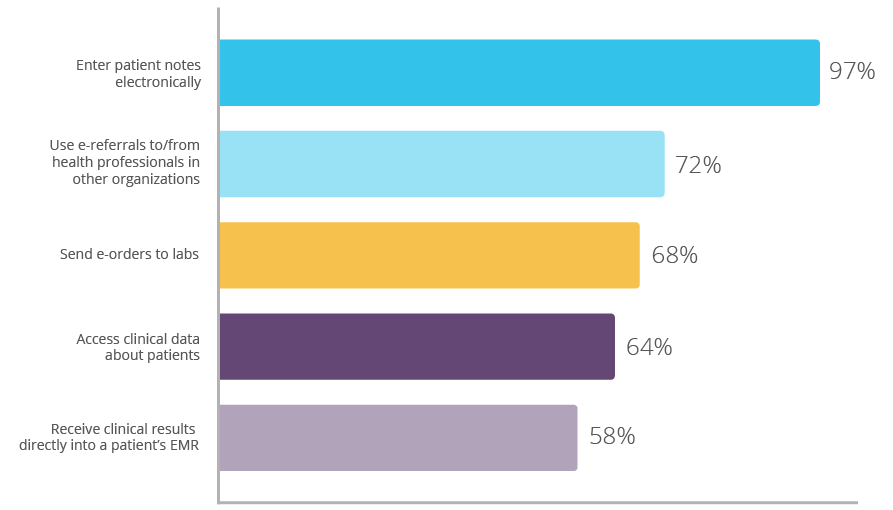 We invite you to try our Collaborative Agile Teams nearshore in Ukraine and take advantage of:
Ukraine's vast pool of software developers, architects and QA specialists that's expected to grow to 200,000 people by 2020
Our IoT, Big Data and Cloud/SaaS/IaaS capabilities that have proven to be effective for several eHealth clients in Norway and beyond including Video Medicine, Inc., Innlandet Hospital Trust, etc
Fast time to hire and, as a result, time to market (you can potentially have your eHealth software development team up to speed and productivity in less than 2 months!)
Digital health solutions that fully meet and exceed HIPAA data safety standards
Relatively low cost of software development compared to onshore rates (check out Ukraine's latest Tech Salaries in our blog)